How to Write a New Hire Announcement Press Release? (Sample Template & Example)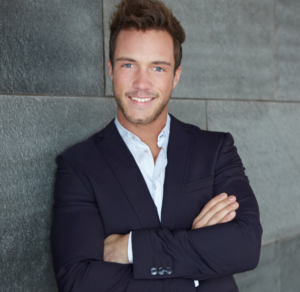 Borne comes to PRZen with 12+ years of experience in advertising & marketing for other great and successful Fortune 500 companies. As a Chief PR Industry Guide, he will be in charge of bringing a tighter focus on the benefits and importance of content marketing to small and medium-size businesses and brands.
The PRZen Master Guide & CEO Victoria Johnson expressed confidence that Borne is ready to handle the job, saying: "The hiring of Daniel corresponds with the PRZen business growth strategy, that is of bringing people with solid experience and expertise in digital marketing. The fact that Daniel is smart, determined and so devoted to his work combined with his excellent record in leading online advertising and branding projects, makes him a great fit for the team."
Daniel Borne has held several management positions in Marketing & Co, a leader in the integration of social media & PR. While there, his project PRsThatMatter has led to the rapid increase of the company revenues by 45%.
He is the co-founder of Advertisingly  Ltd, a customer-acquisition, and retention consulting firm.
Among the new responsibilities Daniel Borne can expect to handle in PRZen, the main challenges are the lack of effective media coverage and the launch of branding initiatives on key social media platforms.
In line with the PRZen growth plans, Borne will be instrumental in increasing the company's online visibility and making the clients' stories visible and accessible by the general public and above all their main target audiences.
Customers and current employees are invited to send their messages of congratulations and welcome to the new PR Industry Guide by visiting the above-mentioned website.
Contact info:
Name: Master Guide Name
Organization: Press Release Zen
Address: Buena Vista & Haight Street, San Francisco, CA 94117
Phone: +1-880-706-6051
– PRESS RELEASE TEMPLATE –
The following template can help you bring the most important insights related to the business growth and expansion within a coherent and professionally written press release announcement.